When you're in party, celebration, wedding, engagement, or anniversary, a
drinking tool can get 2/3 /4 persons together to down the shots at same time.
That's creating happiness and joy, and the tool is shot ski.
A shotski is consisted of a board, made of wood or plastic, or some other
materials, and beverage cups, disposable paper cups or glasses.
The disposable paper cups are removable with new ones once they're used and
will be used for new downing. If glasses are used, it can be detached for
cleaning purpose.
A shot ski is for bringing a hell of good time and fun.
2. where is a shot ski used?
It's a great tool for good friends gathering. While it's also cool for
weddings, engagements, anniversaries or celebration when you wish you'll
spend a special time together and creating some fun.
3. Why should we have a shot ski?
A shot ski kit is for joy and happiness.
Creating special, joy, happiness, inspiring empathy, improving the emotional
atmosphere at the party… that's all a shot ski can bring us.
4. How to use a shot ski?
When you start to use a shot ski,
1) place the ski board stably on a flat ground.
2) Insert cup into cup holder, totally 2 or 3 or 4 as needed. You might use
it as a 2 person shot ski, 3 person shot ski, or 4 person shot ski.
3) fill each cup with beverage you like, anything you can drink, water, beer,
alcohol, liquor, vodaka
or even soft drink, like cola, lemon juice, milk, tea, cocktail, smoothies,
cider
4) gather 2 or 3 or 4 persons, height is not a problem, the higher ones can
bend over so all will have a similar high mouth level.
5) all hold the ski horizontally to mouth level, cups are close to mouth.
6) tilt the ski, all cups should be empted at same time. For those who don't
down the cup, it ends up to their face. This should be warned beforehand.
7) after the gathering, clean cups and keep ski safely.
5. How to keep a shot ski?
Shot ski can be kept by 3 ways if party time is behind.
1) hang on wall.
Horizontally drive two long enough nails onto wall you'll hang, the nail
length will go about .5 inch into wall, plus 1.18 inch for holding the ski by
its side, so nail length should be 1.68 inch or above.
2) put into package box
There is a shipping box when it's delivered to you, so keep the box and use
it for the ski. By this way, the ski will be protected well in the box.
3) Place on a storage shelf
If you have a storage shelf for holding items, just put the ski on the shelf.
Wrapping it with a fabric or soft film will be even better.
6. What are shot ski types ?
Designs for shot ski are varying.
1) a flat blank ski board
2) a blank board with end curling up
4) single side color printing
Following are placement ways for the cups.
4) metal holder and rubber ring
There are different material cups used as a shot ski cup. It's usually
2.9oz, measuring top dia 55mmxbottom dia 37mmxheight 55mm, or top dia 2.16"
x bottom dia 1.46" x height 2.16".
9. Person numbers for a ski
It can be 2, 3 or 4 though there might be 4 cups on the ski. Some cups won't be needed if there're only 2 or 3 persons for a 4-cup ski.
A shot ski can be made of these materials:
Any drink you'd like can be filled,
water,
beer,
alcohol,
liquor,
wine
vodka
cola,
lemon juice, orange juice,
milk,
tea,
cocktail,
smoothies,
cider
12. How to own a shot ski?
Search "shot ski near me" to find stores selling shot skis. Or perhaps you'd like making a custom shot ski if you have necessary tools and equipments which are needed for making a personalized shot ski.
At least, for a DIY shotski with wood, a wood board is needed. And try to find or buy 3oz or 4oz ski shot glasses. You might like some wordings or sayings on the ski too, thus, you need also get it printed. For coloring, it's to be painted by painting tools.
The shot ski ideas and shot ski designs are upto you.
If you can find a wooden board or ski glasses, then it's also fine to look for shot ski for sales, then you'll also get an instant shot ski.
1) Length: 1500mm/59", width: 3.54"
2) Printing: upper side and bottom side, full color
3) Painting: 4 sides, single color
4) Ski board material: pine
5) Cup material: disposable paper cups, 3oz
Cup placement: wooden holder fixed onto ski board / metal holder with rubber
ring
6) Unit weight: 1.1kgs (2.53lb) for wooden cup holder version; 1.7kgs
(3.74lb) for metal cup holder version
7) Package: individual package by carton, including 20 disposable paper cups.
8) MOQ: 200pcs per printing artwork and per model.
We have two model skis: one is Point and second Blunt.
Each model has two cup holder options:
wooden cup holder, and metal holder with rubber ring.
We included 20pcs disposable paper cup 3oz in packaging.
We make the product as per customization on ski board size, printing on upper
and bottom side.
Regular printing is on upper and bottom side and paint on 4 sides, we can
also print and paint it as per other different demand. Printing artwork and
painting color is welcomed for batch order.
Each shot ski is packaged into carton, 20 disposable paper cups included.
For your customized shot ski, We love to hear from you!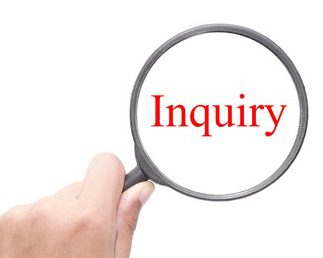 For inquiry or questions, please send your message, we'll respond shortly.