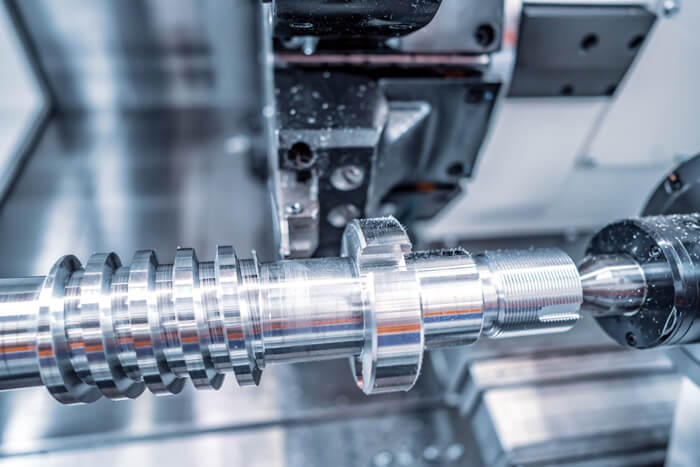 Our experienced engineering team prepares optimal machining solutions for your components and parts, compile CNC machining programs, develops machining processes and inspection specifications.
Operators enter the machining program, operate the machine, and inspect the first part according to the machining plan, making the entire process fast and efficient.
Our process QC personnel inspect the product in-line to ensure that the part or component meets the requirements.
Why We Can Help in Your Customized Product Manufacture?
We have senior engineers with 20 years of industry experience, 40 engineers,
200 skilled machine operators and 50 quality inspection teams. We have a
clear production and operation process. We have standard and strict operation processes from engineering drawings, engineering analysis, preparation of processing procedures, material selection, production, quality inspection, surface treatment, packaging and transportation. The progress of each project  can be checked in real time.
Our production facilities and machines have potential for providing comprehensive processing to ensure we can complete almost all CNC processing tasks, including CNC milling, turning, drilling, grinding, cutting, etc. Equipped with 5 axes and designed fixtures, we can process complex parts and products. Integrated Processing is referring to our processing system.
3. Engineering capabilities
Before the production of each project, we will conduct engineering analysis and production analysis on parts and products to determine the optimized and necessary processing technology, processing procedures. Our production analysis will discover the key points and difficulties in production in advance and find solutions. Through these pre-production analysis, the production will be smooth and can ensure that the products are desired.
We receive drawings and files online and make a quotation for the parts in 2 hours.
5. Dimensions and Tolerances
When there are stated tolerance requirements, we produce in strict accordance with the required tolerances to ensure the parts meet the needs. When there is no clear indication of tolerance, we follow industry standards.
6. Finishing and Surface Treatment
Our surface treatment covers almost all common surface treatment process, including:
Electrochemical methods:
1) Electroplating
2) Oxidation
Chemical method:
1) Chemical conversion membrane treatment
2) Electroless plating
Hot Working method:
1) Hot dip coating
2) Thermal spraying
3) Hot stamping
4) Chemical heat treatment
5) Surfacing
Vacuum method:
1) Physical vapor deposition (PVD)
2) Ion implantation
3) Chemical vapor deposition (CVD)
Other methods:
1) Electrophoresis
2) Electrostatic spraying
3) Laser surface treatment
4) Ultra dural technique
5) Electrophoresis and electrostatic spraying
7. Globally Fast Delivery
We have established a complete global logistics network, including express
delivery, air transportation, sea transportation and railway transportation.
We also set up local warehouses in the United States and Europe to provide
local customers with fast delivery services of placing orders and delivering
goods on the same day. We choose to cooperate with reliable logistics
providers to ensure that goods can arrive on time and safely. We offer
flexible delivery methods, including factory delivery, door-to-door delivery,
port delivery, warehouse delivery, airport delivery, etc.
We work with these design formats: STEP, STP, IGES, IGS, SLDPRT, 3DM, SAT,
STL, OBJ or X_ T.
What Materials We Handle?
1. Metal:
Aluminum
Brass
Copper
Stainless Steel
Steel Alloy
Carbon Steel
2. Plastic:
ABS
Acetal
Delrin (POM)
PE (HDPE, LDPE)
Nylon
PEEK
PET
PMMA
PC (Polycarbonate)
PP (Polypropylene)
PPSU
PS
PVC
3. Wood and Bamboo
Knowledge on CNC Machining
1. what is CNC machining?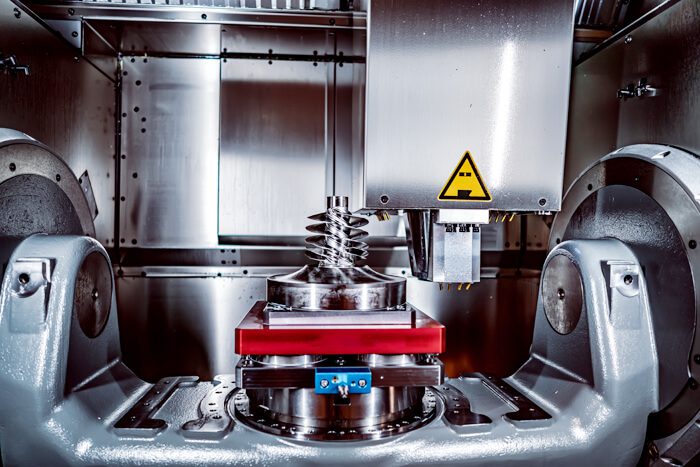 The term CNC is a abbreviation of three words 'Computer Numerical Control', it's often combined with "machining" or "manufacturing" to refer a manufacturing way, that's known as CNC machining.
2. What dose CNC machining mean?
CNC machining, or CNC manufacturing, is a subtractive manufacturing process, CNC machining mechanist designs a computerized control manufacture program for the CNC machine, and adopts suitable tools to remove layers of material from a workpiece to produce a custom-designed part.
The process can be used in wide range of popular manufacturing production, from grinders, lathes, to mills and CNC routers. With CNC machining, some complex production that involves several manual operation machining tasks can be achieved in a single procedure on one machine.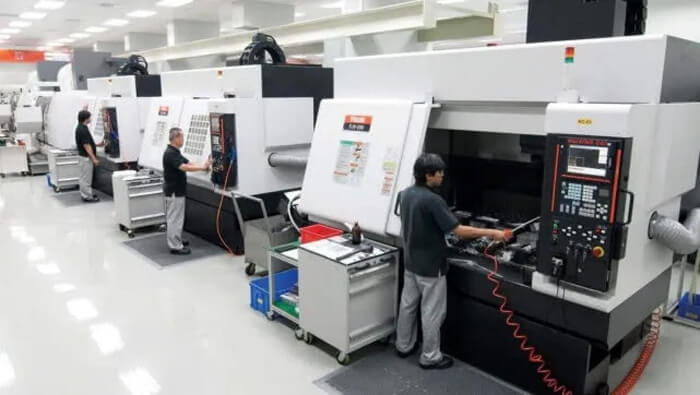 CNC machine is a machine who' controlled by computer numerical programs. It combines functions of a machine for manufacturing functions and computer program control system. For making a part, control system processes a drawing designed by machinist into a instruction code G-Code. The digital instruction code drives and controls action and movement of machine to create desired part. During the manufacture, no manual operation is involved, all is automatically done as per the program instruction.
4. What is CNC machining part?
CNC machining part is a part created or produced by CNC machine processing. Such parts come with high precision, high quality stability, complex structure, complicated process procedures.
5. What is tool for CNC machining?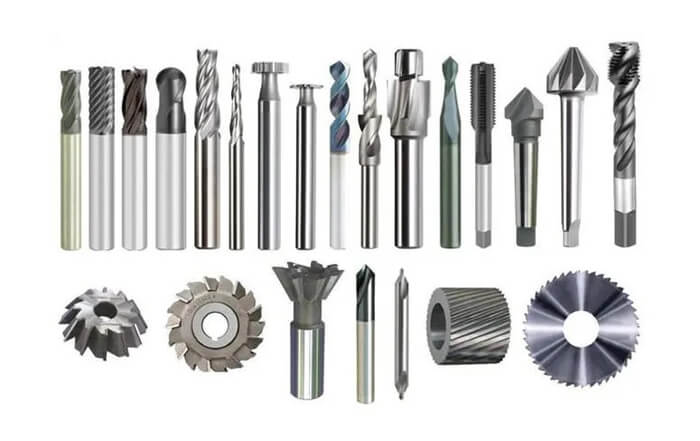 Tool for CNC machine is the cutter or blade installed onto a spindle of a CNC machine. It's the subtraction tool to remove materials from workpiece when it's rotated together with spindle whose rotation is driven by motor. The tool rotation speed is depended on motor controlled from instruction of CNC machining programming.
6. What is CNC machining software?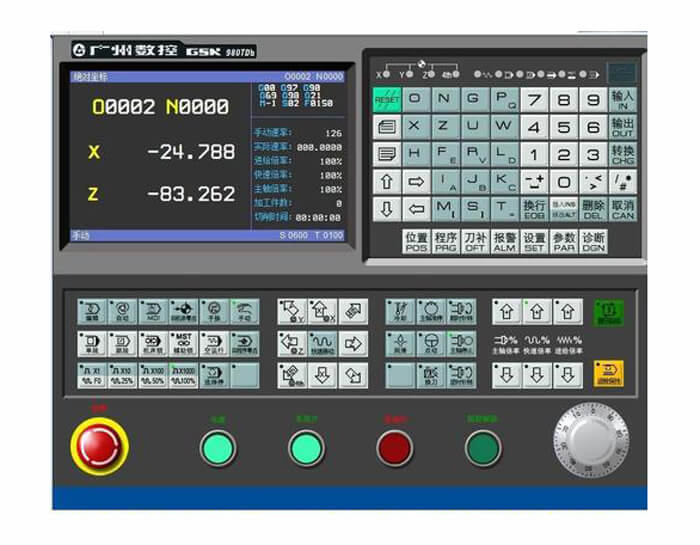 CNC Machine can work out a desired part just because it can read a numeric code, which is decoded by a software from original product design. The said software is known as CAD-CAM, acronym of "Computer Aided Design & Computer Aided Manufacturing".
Therefore, the function of CAD-CAM software is for turning the product drawing into a language for the CNC machine to execute. Main information contained in the language is toolpath, speed, tool depth, etc. Such information will be transmitted to machine controller and drive motors run, CNC machining manufacture then starts.
7. What are involved in CNC manufacturing?
To work out a desired part, the following should be prepared in advance to start a CNC machining processing.
1) part drawing designed by CAD software
2) programming
3) workpiece
4) tool
5) jig or fixtures
6) dimension measurement tools, such as calipers, tape meters, dial indicator
7) Auxiliary tools, such as wrench,
8) CNC machine
9) stable power supply
Why Is CNC Machining Important?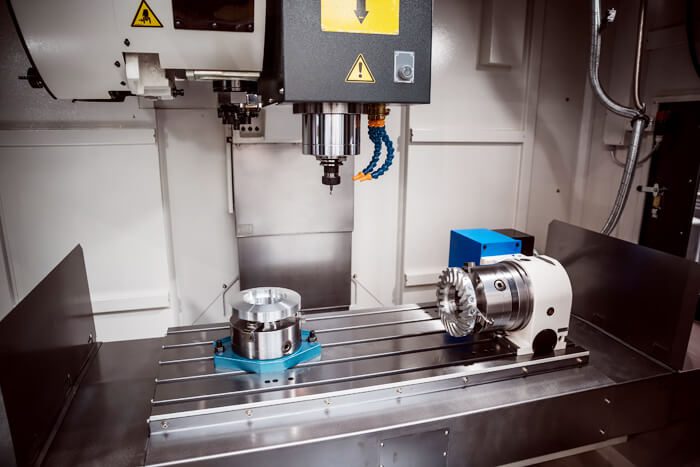 CNC machining significantly increase productivity compared with conventional machine. CNC machine runs under instructions of programming and executes
automatically. As there is no procedure shift during processing, the whole
production time is shortened. Thus more efficient.
Just because of less hand involvement in the production, all is instructed by
programming and executed by machine, the CNC machining production can be easily scaled with same condition and environment, as a result, productivity times magnified.
CNC machining is the best dependable way to achieve accuracy. This is mainly because there is no man involved or operated during the process. Machine is set up before machining production, programming is compiled, verification and test-run is done by mechanist, machining production is done automatically under programming  instruction.
Of course, higher accuracy is realized only if the machinery provides a high
accuracy level and there is a skilled mechanist to operate it.
4. Less Inconsistence, More Uniform Products
By CNC machining we can use fine-tuned precision tools, programming and well set-up machine to produce and replicate multiple parts. The CNC machining has an essential advantage that's its automatic repeatability. All the replicated parts keeps uniformed version and dimensions.
When using CNC machining, less labors will be needed in a production for
carrying, loading and unloading, shifting, piling. There might be just one
person to finish all the jobs for program compiling, workpiece loading,
finished part packing, ongoing inspection.
6. More Work Done On One Machine
With a CNC machine, many conventional machining work can be done, like milling, turning, drilling, cutting, you can count on a CNC machine to complete a intricate part done and hand it over.
7. Capability For Handling Intricate Product
CNC machining can handle complicated parts if it's used suitable fixtures and combined with 4 Axis or 5 Axis. Adaptable tool is another key for making customized part, a skilled mechanist can design most proper tool for need of CNC machining.
8. Eliminates Human Errors
Mechanist may make mistake in complicated work, while a programming and controlled machine won't if it's well set-up. Less errors is more cost saved.
9. Decreases Material Wastes
By optimized design and programming, it's possible to make as many as parts from every single piece of workpiece. Less wasted materials means more output and more productivity.
When machine is running, operators can stay away from the machine or behind a shield while keep it running automatically. All this is much safer than conventional manually operated machine.
11. Lower Cost For Validation And Prototyping
Feature of CNC machining is often ignored, while it's important for new
product development as cost is considered in product development stage if the
product development needs repetitive prototyping and validation.
12. Save Skilled Hand For Higher Demand Job
After programming and setting up, mechanist can keep CNC machine work and go back to important work, but no need stay aside the machine for watching or
inspection.
13. Higher Output Of Labor Input
With CNC machining, turnout per person per day is doubled or tripled than by manual machine. Their hands are freed, production runs with no intervention, less discrepancy.
14. Save Time From Drawing To Production
Unit design in proper design format can be edited for machining programming directly to start a CNC machining work. This transition might take within an hour. By this way, the work flow from design to real unit will greatly
enhanced.
To ensure CNC machining in good shape, a regular system of calibration is needed. This will prevent your machine shut down during a production at an unknown time. And regular maintenance will reduce time and cost spent on passive repair because of careless maintenance.
What are Advantages of CNC Machining to Conventional Machining?
Compared with traditional processing technology, CNC machining has the following significant advantages, making CNC processing the best choice for customized products:
1. High precision: CNC machining has extremely high precision, which can almost eliminate human errors. NC machining can achieve precision day in 1 / 1000.
2. High durability: CNC processing can work easily for 24 hours without interruption. Their operation can only be stopped when maintenance is required.
3. Repeatability and scalability: CNC processing has high repeatability. Any batch has exactly the same size without any error. Similarly,
4. the size of the part can be easily changed without any errors.
5. High capability: if you need to make any complex shape with high precision, you can easily use CNC machine tools.
6. Less labor: compared with traditional machines, CNC machines require only one operator.
7. Lower cost: Although the capital cost of CNC processing machines is high, their overall cost is low.
8. High security: CNC machines are very safe because they operate in a very safe environment.
9. Low maintenance: CNC machines do not require much maintenance. The coolant and lubricant will drain automatically, which means that the chance of overheating of tools and parts is minimized.
10. Versatility: with CNC machine tools, a single unit can easily perform various tasks. Traditional machine tools can only perform one task. For example, lathe can only perform one function. In contrast, CNC machine tools can easily perform all types of tasks.
Because of these advantages, CNC machining has become the best choice for customized parts and components.
CNC Machining Workpiece Gallary